3 Benefits of Good Emergency Plumbing Repair Service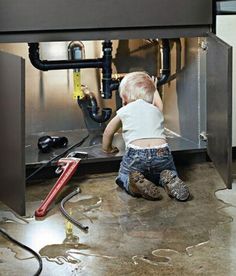 Plumbing problems can happen at any time. You never know when you may need to find a reliable emergency plumbing repair service in Spring Valley.  At Spring Valley Plumbing and Drain, we know the importance of having certified plumbers available to assist you when you're in the middle of a crisis.  We always encourage people in the neighborhood to give us a call and get to know us and learn more about the services we offer. Consider the following benefits of having a plumber's number handy when you're in a jam.
No Appointment with a Licensed Plumber
When a pipe bursts or you have raw sewage backing up into your shower, you don't have time to wait around for an appointment. You need a 24 hour plumber who can get to you within 90 minutes or less. A great emergency plumbing repair service always has plumbers standing by, on call, and ready to go to work the minute you need it.
A 24 Hour Plumber without Exception
Some plumbing services claim to be 24 hour services, but only answer the phone 24/7. They take messages and alert plumbers of the problem when they get into the office the next morning. The best 24 hour plumbers are actually available – yep, you guessed it – 24 hours a day, 7 days a week.
Affordable, Best Rate Pricing
Plumbing repairs can be expensive, especially if you have a collapsed sewer line or a slab leak. We think it's insulting to our customers to take advantage of these emergency situations by charging outrageous fees for service calls outside of normal business hours. Whether your call for emergency drain service or need leak detection services, we'll never charge you more based on the hour of the day.
Don't wait to get the service you need right now. Call Spring Valley Plumbing and Drain to speak with experienced, skilled, and friendly 24 hour plumber near you.